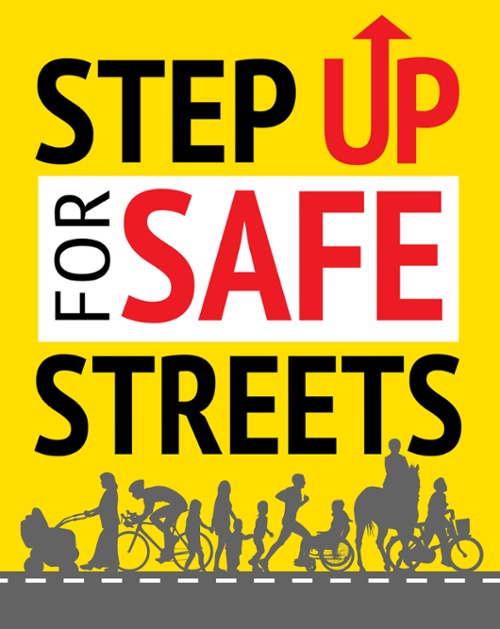 Its Road Safety Week and here at diamond we are supporting the Step Up To Safer Streets Campaign. There are loads of resources for you, your organisation and your drivers to be found here.
Road safety starts at diamond before our vehicles leaves the yard in the morning. We thought we'd share with you our methodology and hope it helps you be a safer road user.
diamondvehiclechecks
Daily
Every morning a daily check should be completed of your vehicle
Inside the Van: Brakes, lights, horn, steering, mirrors, seat belts and wipers
Outside the Van: battery, fluids, fuel, oil, bodywork visual check, exhaust, tyres and wheels. And where applicable tail lifts, trailers, tow bars.
It may sound like a lot but these daily visual checks will only take you a few minutes and could save lives.
Weekly we complete a more in depth check where we check things like tyre pressures and tread depths.
We have diamond Pocket Guides we provide all of our diamond drivers and sub-contractors with and Vehicle Check Guide Posters we display in our yards and Service Centres.If you'd like a copy to share with your organisation we are very happy to do so – just get in touch at natalie.wainwright@diamondlogistics.co.uk.
diamondbasics for road usage
When out on the road we encourage our drivers and sub-contractors to remember the basics
Check your mirror before manoeuvring
Always keep your distance, particularly when travelling at speed on the motorway, you never know when the person in front is going to brake
Always abide by the speed limit, they are there for a reason
Pay attention to your surroundings, be aware of potential hazards. This is so important to us due to the varying collection and delivery locations we go too
How tech can help:
Telematics; not only does telematics help you track where our drivers are it also has the ability to report on driver behaviour, for example driving above the speed limit and excessive breaking
Dash cams; whilst these are used after an incident to identify the cause of an incident, they can also act a deterrent to your drivers when you have a fleet of vehicles. If driver behaviour is being filmed they are likely to be more conscious and behave in a safer manner
Speed limiter; having a speed limiter fitted to vehicles prohibits them from driving in excess of that speed limit
We are also approaching that cold winter season now when the driving conditions can get treacherous. If there is snow or ice and you don't need to drive then don't! Help keep the roads safe. If you do have a shipment you urgently need to get delivered or collected then let diamond

do the work. We have vehicle suitable for the harsher weather conditions and services available to suit you

diamond

sameday

diamond

local

.
Authored by Natalie Wainwright – Director of Network Operations